2022 Trustee and NAWM Board Election Results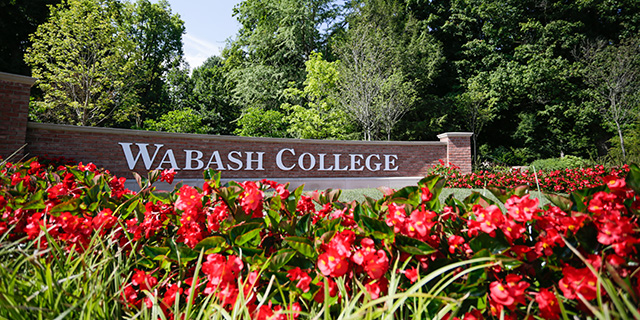 After tabulation and confirmation of the ballots, alumni have re-elected Aman Brar '99 and Greg Castanias '87 to the Wabash College Board of Trustees. The two will serve four-year terms ending in 2026.
Alumni also re-elected incumbents Syud Momtaz "Taz" Ahmed '07, Mike Berry '92, and Milton Turner '05 to the Board of Directors of the National Association of Wabash Men (NAWM). Byron Lamm '79 and Rick Strasser '02 were also appointed to the board. All will serve on the NAWM Board for three years with terms ending in 2025.
Board of Trustees Alumni Representative: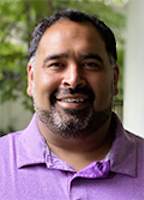 Aman Brar '99
Brar has an extensive background in leading technology companies through periods of high growth. He founded Canvas, the world's first text-based interviewing software, which was acquired by Jobvite 16 months after launch. He led Jobvite as CEO and board member while integrating a variety of related recruiting technology companies.
As former president of Apparatus, Brar led the company through a strategic acquisition by Virtusa where he subsequently led the global infrastructure business unit. He currently advises start-up and growth technology companies and serves as general partner at Ground Game, the venture capital firm he co-founded.
Brar is the board chair for Teach for America—Indy, vice chairman of the IU Health Foundation board, and is on the executive committee of the TechPoint board. He also serves on the boards of CICP, 16Tech, Orr Fellowship, and Park Tudor School.
Since graduation, Brar has assisted both Wabash students and the administration with various initiatives in advancing the mission and has a passion for helping ready the College for its third century.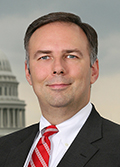 Greg Castanias '87
Castanias is a partner in the international law firm Jones Day. In his first term as an alumni trustee, he served as vice chairman of the board's audit and risk management committee, and as a member of the investment, academic affairs, and advancement committees.
During his board service, the former NAWM president embraced his duty to be a voice for the alumni of the College; he lent counsel to the President and senior staff regarding the management of COVID risks; and has honored the pledge he made four years ago, remaining "committed to principles of inclusion and opportunity for all students and alumni, and to the idea that Wabash should be a thought leader for educating modern men."
Castanias also serves in leadership positions with Indiana University's Maurer School of Law and the Lambda Chi Alpha fraternity. He said his most important commitments are as husband to Jane, and father to Alexandra and Gabriella-Anne.
Board of Directors of the NAWM: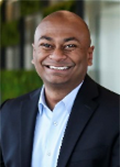 Taz Ahmed '07
Ahmed is a strategy and product commercialization leader at 3M in St. Paul, Minnesota. He's had a diverse career taking on a variety of roles. Ahmed was a management consultant at a leading consulting firm, developed proprietary technology for safety and graphics markets, led research and development teams to develop novel products, was a Lean Six Sigma black belt, and was an entrepreneur-in-residence for a chemical-materials start-up.
Ahmed's work led to five patent submissions and the launch of six products under the 3M Scotchgard, 3M Scothlite, and 3M Safety-Walk brand. He was highlighted on the Khan Academy website, a leading on-line tutorial platform, for his accomplishments and career as a chemist.
He has a PhD in organic materials and polymer chemistry from Cornell University with five publications in high impact peer-reviewed journals. Over the years, Ahmed coached Wabash alumni pursuing higher degrees in the sciences, sharing his knowledge as a recruiter to help prepare them for job interviews. During his time at Wabash, Ahmed was president of the International Students Association, president of the Muslim Students Association, resident-advisor at Morris Hall, and a frequent performer for Wamidan.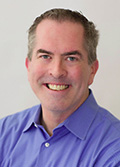 Mike Berry '92
Berry is the senior vice president, global head of marketing technology and CRM at Condé Nast. Reaching more than 500 million people, Condé Nast is one of the world's largest content producers with world-class brands such as The New Yorker, Vogue, Vanity Fair, GQ, and others. He has also held similar roles at Stitch Fix, Shutterfly, PayPal, eBay, and Apple.
Berry received his MBA from Santa Clara University where he founded and served a four-year term as president of its alumni council. Prior to Santa Clara, he started his own company which built more than 150 websites for companies such as Intel, Peet's Coffee, and Duraflame before he sold it to a competitor.
He is a member of Wabash's 1832 Society. For more than a decade, Berry has welcomed students to his offices in Silicon Valley to tell them about the path he took to get there and to mentor alumni on their journeys in high tech. He has also spoken at various events on campus about resilience.
Berry lives with his wife and two children in San Carlos, California.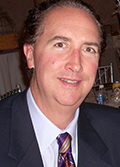 Byron Lamm '79
Lamm is the managing partner of the Pin Oak Group, LLC in Fort Wayne, Indiana, an asset management and investment partnership. He is a founder of the State Policy Network and has served as executive director and president.
Lamm is also trustee of the Canterbury School, where he chairs the community advisory board, the Indiana Policy Review Foundation, the Roe Foundation in Greenville, South Carolina, and the Fort Wayne Boys and Girls Club's community advisory board. He served on the boards of the State Policy Network, PERC in Bozeman, Montana, Center for Education Reform in Washington, D.C., Anthony Wayne Services in Fort Wayne, and the Medical Protective Company in Fort Wayne.
Lamm is the vice president of the Wabash Club of Fort Wayne. Both of his sons, Davis '20 and Merritt '22, are Wabash men.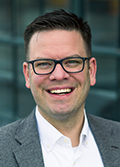 Rick Strasser '02
Strasser joined Grant Thornton's advisory practice as a director in the higher education and not-for-profit strategy group. He works with senior executives at colleges, universities, and non-profit organizations around the country on strategic opportunities: multi-year strategic planning, enrollment and revenue growth, multi-year financial projections and reserves planning, and corporate structure, design, and organization models.
Strasser previously spent 17 years in several roles in International Business Machines Corporation (IBM)'s consulting practice serving colleges, universities, and government agencies. He completed a dual-degree MBA and MPA executive graduate program at Syracuse University in 2007.
Strasser is a founding board member of the Wabash Club of the Greater DMV and spent more than a decade serving the Special Olympics D.C. on the Summer Games leadership committee and day of games volunteer.
Strasser, his wife, Kristin, and their daughter live in Falls Church, Virginia.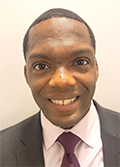 Milton Turner '05
Turner is an active-duty officer in the U.S. Army Judge Advocate General's Corps with more than 10 years of service. In that time, he managed two legal offices for the 82nd Airborne Division, oversaw legal affairs for half the ROTC schools in the nation, overturned wrongful courts-martial convictions in multiple federal appeals, and has advised generals on international law and logistics. Currently, he is a senior global counsel for Army Contracting Command where he oversees acquisition solutions for the Afghan withdrawal and COVID relief.
Turner will leave military service this summer. Following his transition, he will work as a global entertainment counsel for Amazon Prime Video. He was named one of America's top 40 attorneys by the National Bar Association for 2021-22.
Turner is also a global voice for diversity, equity, and inclusion. Turner has been a lifelong contributor to the Malcolm X Institute of Black Studies, helping to rewrite its constitution twice. He is founder of the DEI blog Venerable Voice of Change.
Turner has been married for more than a decade to his wife, Michelle, and is father to two children.
https://www.wabash.edu/news/story/12945
Tagged:
Board
Election
NAWM
Results
Trustee