An Online Marketplace Selling Savoir Fare
About six years ago I took my first leap down the rabbit hole that is…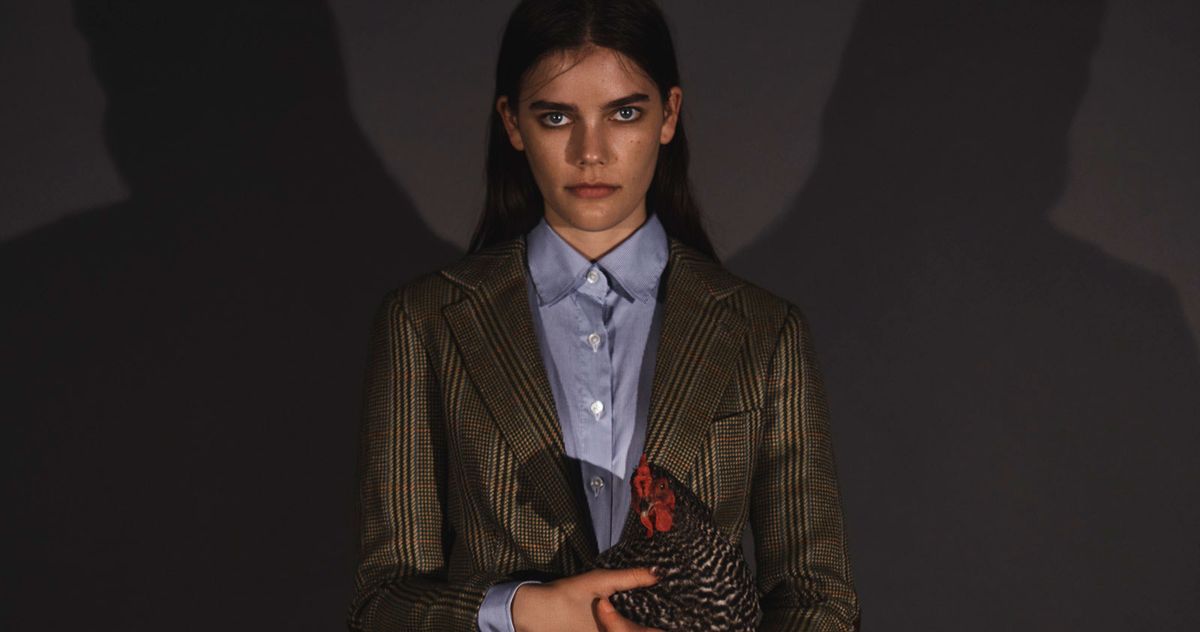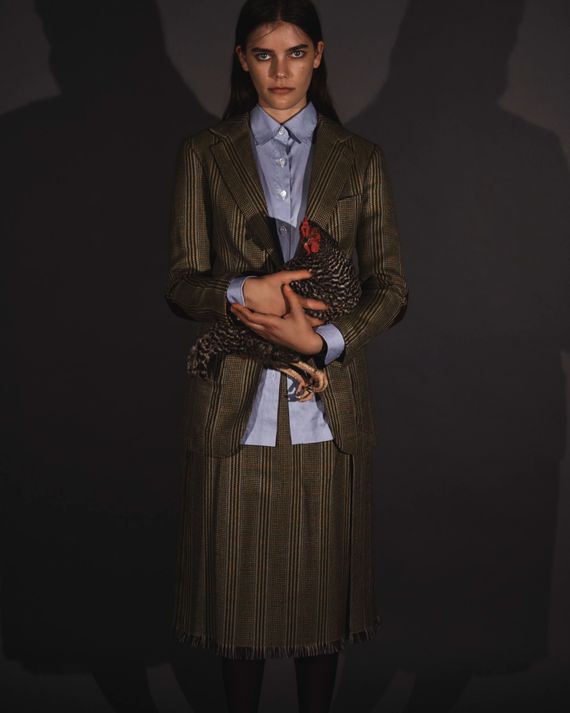 About six years ago I took my first leap down the rabbit hole that is Instagram with the purchase of a mid-century lamp from Plain Goods, a shop in New Preston, CT. As round and lovely as a giant ostrich egg, the lamp gave me pause; it seemed chancy to buy something of high quality based only on an image. That was then. Today, nearly all the house and garden stuff I buy or admire is on the IG accounts of makers, growers, and designers, people like Katherine Lewis, a willow basketmaker in Washington, and Jordan Goodwin, a blacksmith in Tennessee, who made a set of door pulls for me based on a photo I sent him. Recently I discovered the raw-looking ceramics of Mathilde Martin, who I found through the IG of Louis-Geraud Castor, a remarkable Paris florist and a favorite of fashion designers, who also led me to the loopy, scarce vases made by the model Raquel Zimmermann.
My experience is hardly novel. But it's striking to me how many of the connections with makers reaffirm the crafts tradition and the idiosyncratic. I can't remember the last time I walked into a department or speciality store expecting to discover a beautiful pair of door handles or a quirky vase.
Melissa Ventosa Martin has made similar digital excursions and come away with similar conclusions, in fact a new business — Old Stone Trade. Launched this past week, Old Stone Trade, or OST, is an online marketplace that brings together a group of mostly fashion makers that she has found during her career as a New York–based stylist or discovered online. Until last spring, she was fashion director of Departures magazine, which folded, and previously was at Glamour. (I first knew Ventosa Martin in the early 2000s when she was an associate editor at T magazine, but we hadn't been in touch for years. We reconnected by chance while I was searching for the source of a rug.) OST takes its name from a 19th-century stone coach stop in Saratoga Springs, NY, that Ventosa Martin shares with her husband, Walter Martin, a musician, and their two daughters. They moved there from the city before the pandemic and when Departures closed, she decided to start her business, which she had been mulling over for a while.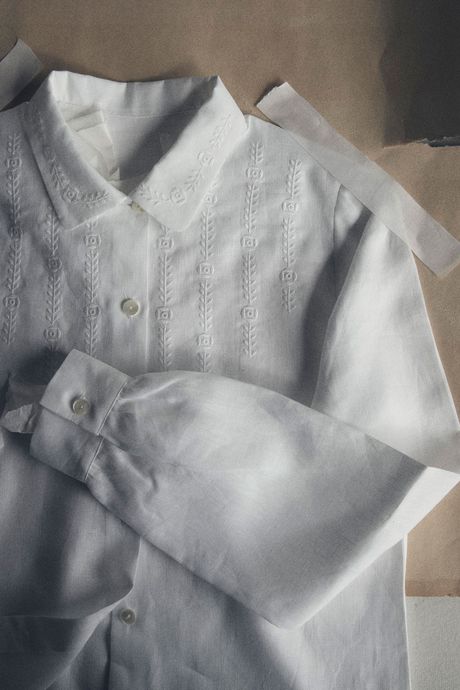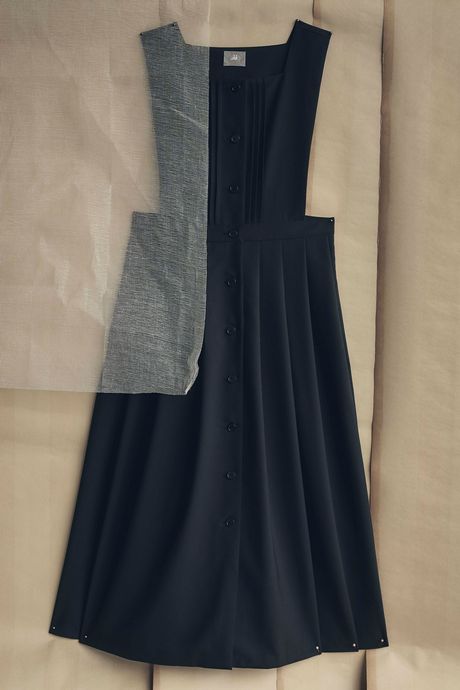 What links the products on OST is that they're made by hand and as such have limited distributions. They're also quite traditional in style; not nostalgic, just unfussy. They include a simple but chic navy wool apron dress from Atelier Bomba of Rome; an embroidered white blouse by Loretta Caponi of Florence; a kilt in heather green Romney tweed from Andrea Chappell's Acme Atelier in Scotland; a lace collar by the Lepoglava Lace Cooperative in Croatia, and hand-stitched loafers from Aldanondo y Fdez in Barcelona, among other products. Ventosa Martin organized the initial offering around the idea of a uniform and will have a new theme in the spring, with interim "drops" (heritage blankets, for example). Also in the mix are a custom quilt made by Emma Mooney Pettway, a Gee's Bend, AL, quilter (customers can send fabric of their own), and a basket from Rushmatters, a beloved English producer of Bulrush floor matting, tableware, and so forth.
Ventosa Martin traces her focus on classic styles to her upbringing on Staten Island. "I was actually raised by my grandparents, and I feel like a lot of what I'm doing relates to that," she says. "I have a connection to old things through them. We always wore these hand-me-down kilts — my grandmother was Scottish." When she met her husband, she was wearing one of her grandmother's kilts, though shortened.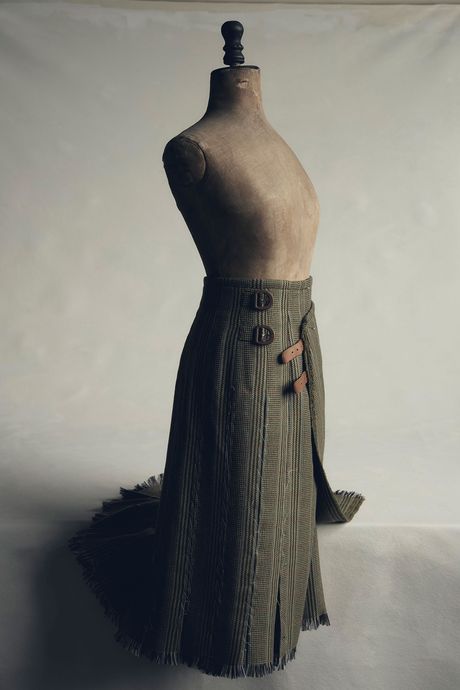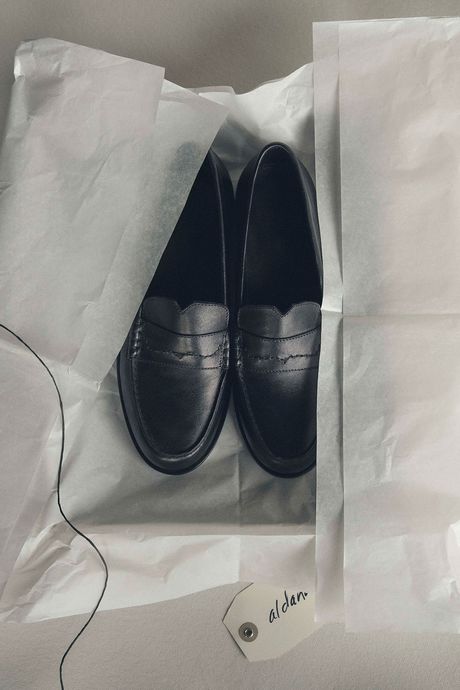 But Ventosa Martin also sensed there was an opportunity to take a more sophisticated — let's say, curatorial — approach with the many handmade things being offered online. "There's definitely a movement among the younger set, maybe not the makers that I'm using, but there's this huge handmade-to-order movement that's a little bit scrappier and more millennial, like Ella Emhoff's knitwear drops," she acknowledges. So she felt there was space for a more elegant and subtle point of view, stressing quality.
Ventosa Martin has already received some flak for the prices (for example, the kilt, which will be made in a limited run of seven, sells for $1,750) in the readers' comments section of a recent T magazine piece about her home and new venture. To me, the complaint that the prices seem high reflects a problem with selling quality goods online: Savoir Faire requires a lot of marketing to explain why it's worth the price. Then, too, traditional or vernacular stuff often gets lumped in with luxury, which it is not. "The challenge is trying to change that perception," says Ventosa Martin.

https://www.thecut.com/2021/12/old-stone-trade-new-online-marketplace.html