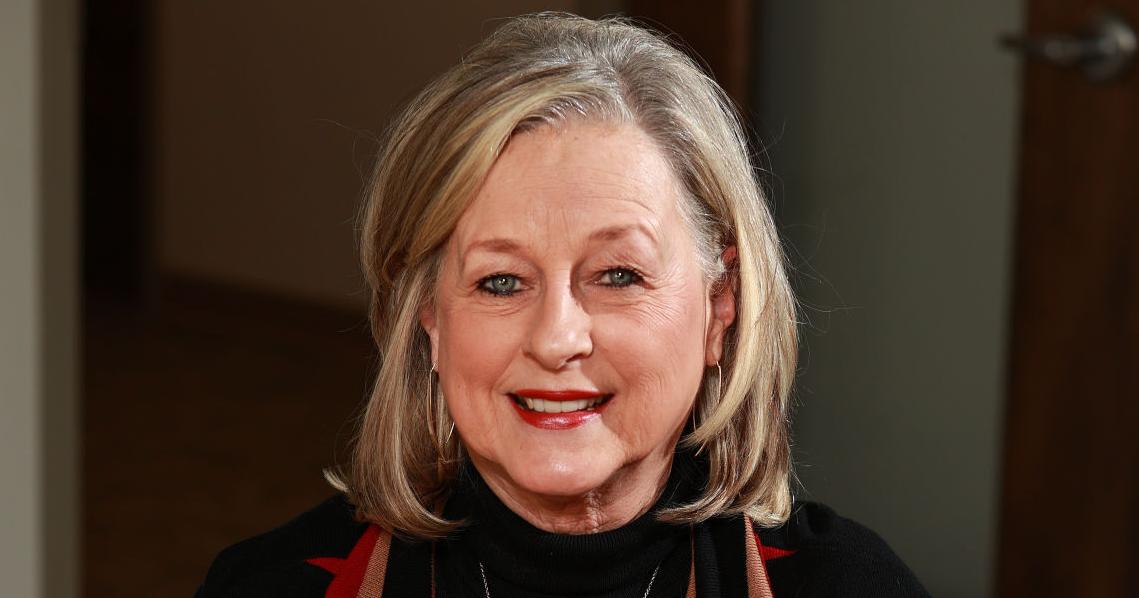 BYHALIA – When Meg Thomas' daughter turned a year old, Thomas had to drive all the way from Benton County to Memphis to buy her a birthday cake.
She decided that wasn't going to happen again, so she started reading magazines and Wilton cake decorating books and buying equipment.
"When my daughter's second birthday rolled around, I made her cake," Thomas said. "And then a friend asked me to do a wedding cake. One thing led to another, and I started doing all the cakes for Miss Dee's Florist in Ripley. I stayed busy."
In 1987, Thomas started working for Walmart, where she set up a check-collecting program for seven stores in the the Memphis area.
Two years later, she was transferred to Bentonville, Arkansas, to help Sam's Clubs set up a new program – fresh meats and bakeries in their stores.
While working at Sam's, Thomas, 68, was still doing cakes on the side.
"I ended up doing cakes for hotels and wedding venues," she said. "The largest cake I ever made – seven tiers – was for my niece's wedding in the early 1990s in Memphis. It was huge."
In 2000, Thomas left Walmart, where she was a director of sales, and moved home to Benton County.
But she couldn't sit still. So she worked from her house for 17 more years as a sales rep for the Atlanta Cheesecake Company.
Today, she's a career coach for the Career Step Program through the Three Rivers Planning & Development District out of Pontotoc. Her office is in the Marshall County Workforce Training Center in Byhalia.
"I love what I do because I get to help people," she said. "We have so many success stories here."
When she's not working, Thomas is likely at home in the kitchen. She cooks every day for herself, whether that's pork chops, rice and gravy and steamed broccoli, or a grilled steak, baked potato and fried okra. On Sundays, her daughter, Amy, and two granddaughters, Abby and Emma, travel from Southaven to Benton County to attend church with Thomas, then stay for lunch.
And thankfully, these days, Thomas is finally out of the cake-making business, except for family members and her church.
"Its just too much work," she said. "And if you don't enjoy something at my age, why do it?" 
DO YOU KNOW A GOOD COOK? Send your nominations to Ginna Parsons, Cook of the Week, P.O. Box 909, Tupelo, MS 38802. Or you can call (662) 678-1581 or email them to [email protected].
CHICKEN SPAGHETTI
1 cup chopped white onion
1/2 cup red bell pepper, chopped (optional)
1/2 cup green bell pepper, chopped (optional)
10 ounces thin spaghetti or angel hair pasta
1 can cream of chicken soup
1 can cream of celery soup
1 can nacho cheese or fiesta nacho cheese soup
1 can sliced mushrooms, drained (optional)
Boil chicken in a large pot until tender; reserve broth. Debone and chop the chicken into bite-size pieces.
Saute onion, peppers and celery in butter.
Boil pasta in the reserved chicken broth, then drain.
In a large bowl, combine soups, mushrooms, sauteed vegetables, chopped chicken and cooked pasta. Season with salt and pepper.
Pour mixture into a greased 9×13-inch casserole. Sprinkle cheese on top. Bake at 350 degrees for 30 minutes.
TEA CAKES
10 to 12 half-pint Mason jars
1 box Pillsbury white cake mix
1 (1-pound) box confectioners' sugar
1 teaspoon clear vanilla flavoring
1/2 teaspoon butter flavoring
1/2 teaspoon almond flavoring
For the cakes, spray the insides of the jars with Baker's Joy.
In a mixing bowl, combine cake mix, egg whites, oil and water.
Divide the batter among the jars, filling each about half full. Place jars on a cookie sheet and bake at 325 degrees for 20 minutes or until a toothpick comes out clean.
Remove jars from oven and let them cool for a few minutes. Run a knife around the insides of the jars to loosen the cakes, then dump them out of the jars to cool.
After the cakes are cool, cut the uneven part off the tops with a knife so the cake is flat and even. Cut each cake in half. This will make one tea cake.
For the icing, combine confectioners' sugar, shortening and flavorings in a large mixing bowl. Add the water slowly to get the right consistency. Mix on medium speed, constantly scraping the sides to get all the sugar in the icing. It should be smooth and creamy, and thick enough to hold its shape.
To assemble, place icing in a bag with a large piping tip. Make a swirl on the bottom layer of a cake, then gently place the top layer on top. Decorate the top with icing and with flowers or fruit of your choice.
Note: For Chocolate Tea Cakes, use a chocolate cake mix.
VEG-ALL CASSEROLE
1 (29-ounce) can Veg-All, drained
1 (15-ounce) can Veg-All, drained
1 cup Hellmann's mayonnaise
1 cup shredded sharp Cheddar cheese
1 small can water chestnuts, drained
Pepperidge Farm stuffing mix
Combine the cans of Veg-All, mayonnaise, cheese, onion and water chestnuts. Pour into a greased casserole. Sprinkle Pepperidge Farm stuffing mix over the top. Dot with butter. Bake, uncovered, at 350 degrees for 45 minutes.
POTATO SUPREME CASSEROLE
2 pounds frozen hash browns, thawed
1 can cream of chicken soup
10 ounces medium-sharp Cheddar cheese, shredded
1/2 cup crushed corn flakes
In a large bowl, combine thawed hash browns. soup, sour cream, onions, cheese, salt and pepper. Pour mixture into a greased 9×13-inch casserole. Combine crushed corn flakes and melted butter and sprinkle on top. Bake at 350 degrees for 1 hour.
MAMAW'S POUND CAKE
Cream margarine and sugar. Add eggs. Gradually add flour, salt and vanilla. Pour batter into a greased Bundt pan or tube pan. Place in a cold oven. Bake at 325 degrees for 1 hour.
VERNA'S MAWMAW'S CORNBREAD DRESSING
6 cups crumbled cornbread
3 slices crumbled loaf bread
3 1/2 cups chicken broth, or more
3/4 cup chopped scallions
1 tablespoon poultry seasoning
1 can cream of chicken soup
Spray a dressing pan with cooking spray. Place crumbled cornbread, loaf bread and broth in the pan and mix well. Beat raw eggs into the mixture; add salt and pepper, and stir. Add chopped boiled eggs, celery, scallions, poultry seasoning and soup. Add extra broth if needed to make dressing soupy. Taste and adjust seasoning. Bake at 375 degrees for about 40 minutes. As you stir the mixture, scrape the sides of the pan occasionally so dressing doesn't stick and burn.
VEGETABLE SOUP
1 (14.5-ounce) can peeled, diced tomatoes
1 (12-ounce) can tomato-vegetable juice cocktail
1/3 cup uncooled alphabet pasta
1/3 cup fideo pasta, or vermicelli broken into pieces
2 (15-ounce) cans mixed vegetables
1 (11-ounce) can baby kernel corn
In a large pot over medium heat, saute celery and onion in oil for 5 to 10 minutes, or until onions are tender. Add chicken broth, beef broth, tomatoes with their juice, and tomato juice cocktail.
Bring to a boil, add the pastas, reduce heat to low and simmer for 20 minutes, or until pasta is tender.
Add the mixed vegetables and the corn, and their juices, and bring the soup back to a boil. Reduce heat to low and allow the soup to simmer for 15 more minutes.
RED BEANS AND RICE
1 green bell pepper, chopped
2 tablespoons minced garlic
1/2 teaspoon cayenne pepper
1 tablespoon dried parsley
1 teaspoon Cajun seasoning
1 pound andouille sausage, grilled, then sliced
2 cups long grain white rice
Rinse beans, and then soak in a large pot of water overnight.
In a skillet, heat oil over medium heat. Cook onion, bell pepper, garlic, and celery in oil for 3 to 4 minutes.
Rinse beans, and transfer to a large pot with 6 cups water. Stir cooked vegetables into beans. Season with bay leaves, cayenne pepper, thyme, sage, parsley, and Cajun seasoning. Bring to a boil, and then reduce heat to medium-low. Simmer for 2 1/2 hours.
Stir sausage into beans, and continue to simmer for 30 minutes.
Meanwhile, prepare the rice. In a saucepan, bring water and rice to a boil. Reduce heat, cover, and simmer for 20 minutes. Serve beans over rice.
https://www.djournal.com/lifestyle/food/career-coach-finally-out-of-cake-making-business/article_52820ef5-0abe-5e43-bdbe-f326dec477b7.html