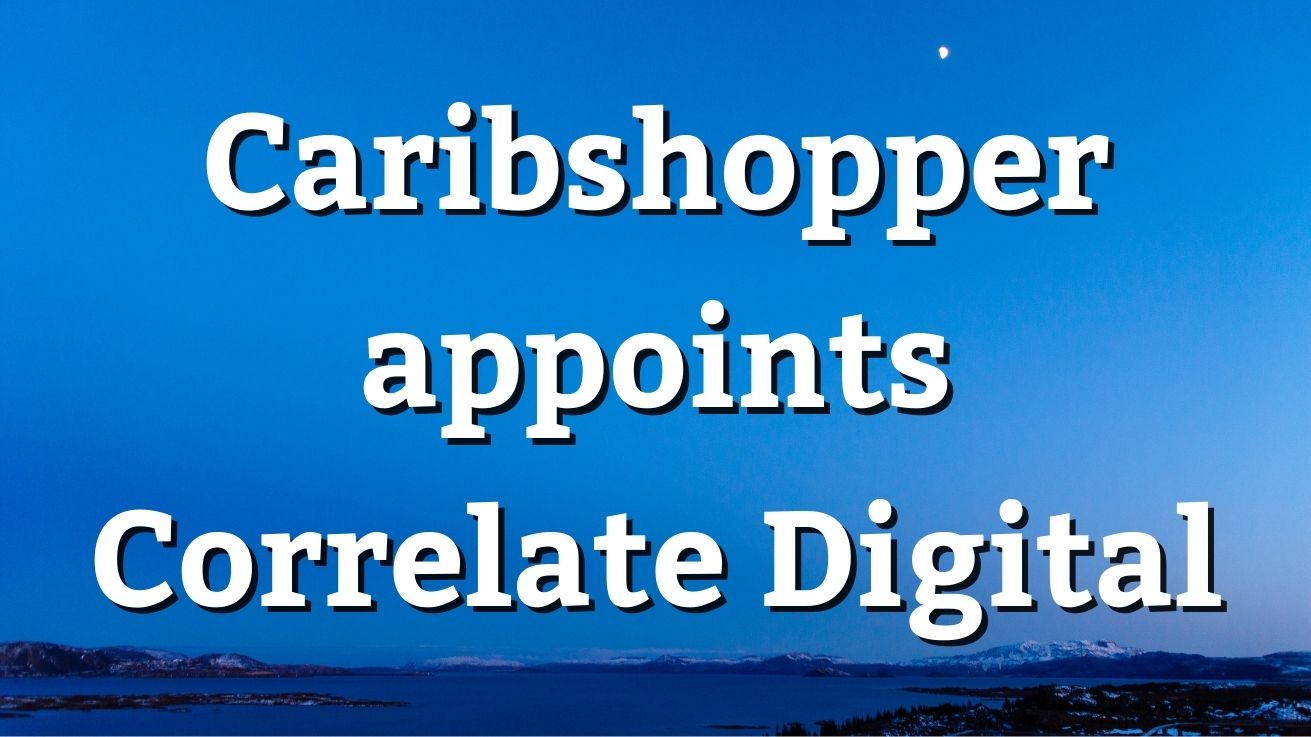 Correlate Digital was founded by Alex Wright and Jake Rubinstein in 2017 with a focus on leveraging digital marketing as a business-centric problem solver.
Their expertise lies in B2B and e-commerce digital marketing, with a growing portfolio of clients in South Africa and abroad.
Alex Wright, co-founder of Correlate Digital, says, "From the moment we pitched, we got on very well with the Caribshopper team, which has an incredibly strong internal team, who value, above all, a trust-based relationship with their chosen partner."
"In addition to working with their phenomenal team, we are really looking forward to getting behind Caribshopper and supporting their business growth in the United States and beyond, and as a by-product, their mission of supporting economic growth in the Caribbean region. We're very excited to join the Caribshopper team in bringing Caribbean culture closer to the rest of the world," Wright adds.
Caribshopper.com is a cultural commerce site, which officially opened its virtual doors in October 2020 and currently offers the broadest catalogue of Caribbean products. Caribshopper is an online marketplace that currently enables consumers in the United States to purchase Caribbean products made directly by Caribbean merchants, which are then delivered directly to their door in five business days.
Caribshopper aims to help stimulate the Caribbean economy with over 400 merchants from Jamaica and Trinidad, and more than 4000 products currently listed on the site. New merchants and products are added daily and they will be expanding into new countries.
Catherine Goodall, chief marketing consultant for Caribshopper, says that the brand opened the pitch to agencies across the world, and was looking for a team who had knowledge and understanding of their business and industry, a command of their industry and a proven track record.
"The right cultural fit was also important to us. The agency we would appoint needed to be a good fit for our team. Correlate Digital ticked all of these boxes. Culturally, they understood our target demographic, they spent the time to research and understand our business," says  Goodall.
"The entire team was great, always ready and willing to answer our questions or concerns even before engagement. It was actually a unanimous decision among our executive. We also appreciated that they were realistic with timelines and process," adds Goodall.
Jake Rubinstein, co-founder of Correlate Digital, adds that this new appointment validates the agency's thinking and approach in an internationally hyper-competitive ecosystem.
"Our international client expansion really motivates us as a team and continues to push our thinking and ability. Not all markets are created equal, and we love the challenge," says Rubinstein.
"The fact that we're gaining further traction outside of South Africa is a testament to the hard work and value being brought forth from our entire team. We're very excited to start working with the Caribshopper team," Rubinstein notes.
For more information, visit www.hellocorrelate.com. You can also follow Correlate Digital on Facebook or on Instagram. 
Correlate Digital digital marketing agency digital strategy content marketing paid media activations communications marketing news marketing industry sa

https://www.mediaupdate.co.za/marketing/151063/caribshopper-appoints-correlate-digital