'Eatertainment' complex planned at mall | Local News
Terre Haute software developer and entrepreneur Zack Johnson is working to create a new "eatertainment"…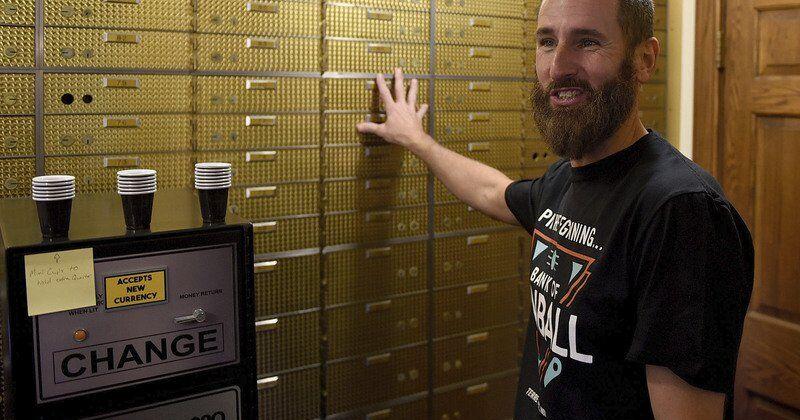 Terre Haute software developer and entrepreneur Zack Johnson is working to create a new "eatertainment" complex he is calling the Sandbox Social.
It's a three-phase project that starts with the relocation of eBash, a video gaming center, into the Haute City Center mall by the end of June. That's a location Johnson already has a presence with Bank of Pinball, which he opened last year.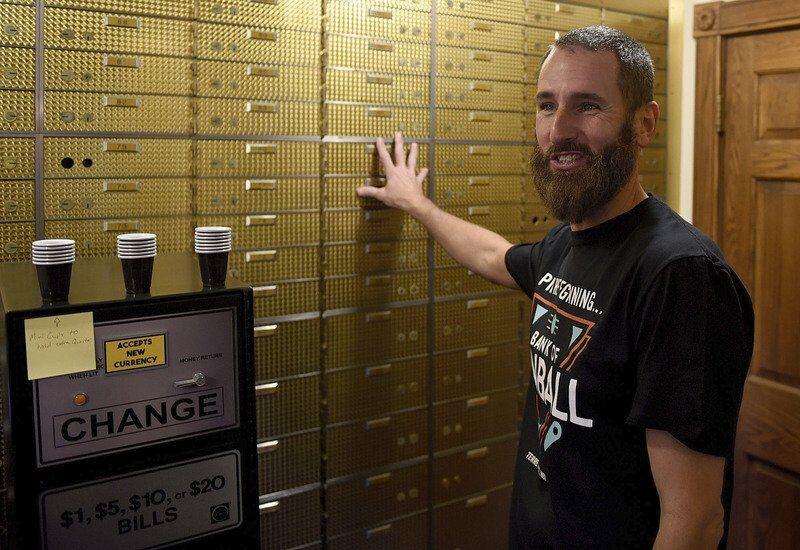 "We are moving and doing some renovations on a temporary space. We signed a short-term lease with the mall to move into the old Gardfield's, which was the Bagger Dave's space, and the tuxedo shop and the former Galloway photo shop — those three spaces across the front," Johnson said.
"eBash is going to move in. We will do some renovations and eBash will slide down and we will open a restaurant. Bank of Pinball will stay in the back by JCPenney for now," he said.
"We now know that businesses like eBash are not meant to be stand alone and that entertainment needs to be broader and combined with good food and drink. There is a movement around concepts such as Top Golf and others that are sometimes referred to as 'eatertainment,' which is where we would like to focus next," Johnson said.
"The concept is food and beverage plays a big part and we have to have more entertainment than just the teenage boys that enjoy eBash now or the old men, like myself, who enjoy pinball. We are going to try to have stuff that all families can enjoy," he said.
The second stage includes the restaurant that can be developed and improved over an 18-month period, Johnson said, before the group constructs something bigger, he said.
"The two stages that we (Johnson and other investors) are doing now, we want to get into the food and beverage business and understand that. We are doing that as well as expanding our entertainment," Johnson said. "Those two steps are what we are putting into place now in temporary spaces in the mall.
"That will help us in the third step, which is a much bigger project," Johnson said, describing that as a "many multiple million dollar project."
On the restaurant, while no concept has yet been finalized, Johnson said he is "a sucker for ice cream, so we may do more like a soda-shop style, with burger and chicken offerings with some fries, but also a big milkshake," he said.
Johnson will still stay involved in software development.
"I have had eBash for (nearly) 20 years and I built software to serve eBash and then sold that to a lot of other places like eBash. We want to do the same thing in the eatertainment industry," Johnson said. "I see the exact same need there where some of the big stores, like a Dave and Busters and some big national chains, it's amazing how antiquated their software solutions are running their businesses," he said.
There are about 200 eBash-style stores in the U.S., Johnson said, but 5,000-plus entertainment style centers.
"I just know we need more entertainment with different options that serve a bigger range of players and we have got to have food and beverage," Johnson said.
"eBash has always just sold Snicker bars and Mountain Dew, which is great for 12-year boys, but the grandparents are not going to take their grandkids to eBash and hangout and have dinner. That is what we are trying to figure out," Johnson said.
Johnson is a 1998 mechanical engineering alumnus of Rose-Hulman Institute of Technology. In 2001, Johnson founded Joink Inc., serving as president. In 2003, Joink Inc. became Joink LLC after the Gilead Group of St. Louis made a multi-million dollar investment in the wireless broadband provider.
After leaving Joink, Johnson started eBash in 2004 in a warehouse behind its current location at 2303 S. Third St. It is a video game local area network (LAN) center, which allows video players to play others in the network.
In 2008, Johnson, along with long time friend and business partner from Ireland named Chris Magee, started ggCircuit, a software company around gaming and esports.
In 2020 Esports Entertainment Group, Inc., an online esports tournament and gaming company, announced it entered into an agreement to acquire ggCircuit LLC and Helix eSports LLC in a deal valued at about $43 million. That deal closed in 2021.
Reporter Howard Greninger can be reached 812-231-4204 or [email protected]. Follow on [email protected].

https://www.tribstar.com/news/local_news/eatertainment-complex-planned-at-mall/article_95ae6148-5596-5b79-b3fb-a8e2208e76a5.html