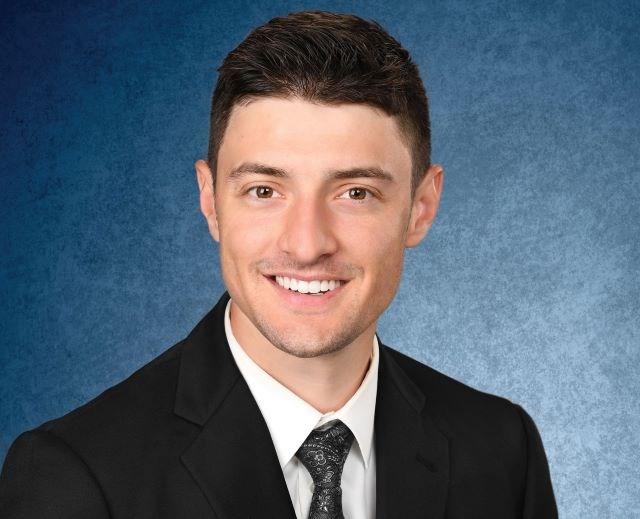 Also among today's business updates: Buy Black Expo; Greyland; and Lordstown Motors Corp.
CANFIELD — Brandon Pluchinsky has transitioned to the role of mortgage loan consultant at Farmers National Bank.
Pluchinsky, who began his career at Farmers in February 2020 as a credit analyst and recently moved to the mortgage team, will be working with customers out of the bank's main location, 20 S. Broad St.
Pluchinsky is a graduate of Youngstown State University, where he earned his master's degree in accounting.
"Brandon is a fantastic addition to our Farmers National Bank home mortgage team," Michael Marzich, vice president and Mortgage & Consumer Loan manager, said in a news release. "His commitment to helping customers achieve homeownership makes him a great fit for our clients."
Event to help support local Black businesses
WARREN — The Delta Sigma Theta Sorority Inc., Youngstown Alumnae Chapter will host a Buy Black Expo from 11 a.m. to 3 p.m. today at 5 Grands Boutique, 164 High St. NE.
The event is part of Delta Sigma Theta, Youngstown Alumnae Chapter's Midwest Impact Day of Service. The goal of the event is to encourage the community to support local Black businesses.
Greyland hosting Green From Grey Warehouse Sale
YOUNGSTOWN — Greyland is hosting its Green From Grey Warehouse Sale at its storage facility, 944 W. Rayen Ave., from 10 a.m. to 5 p.m. today and Sunday, and Oct. 22-24.
Thousands of items are for sale, including pottery, antique wooden tables, albums, clothes and local memorabilia.
A portion of the proceeds will benefit MyPath Mahoning Valley.
In a news release, owner Rocco Sait said it's time to liquidate part of the retailer's massive collection to make room for new purchases, and he is ready to make deals.
For more information, call Sait at 330-707-5689.
Lordstown Motors appoints Adam Kroll as chief financial officer
LORDSTOWN — Lordstown Motors Corp. this week announced that its board of directors has elected Adam B. Kroll as executive vice president and chief financial officer, effective Oct. 25. 
Kroll will replace Rebecca Roof, interim chief financial officer who will remain with the company in a transition role through Dec. 31.
Kroll has nearly 25 years of financial, operational and capital markets experience. He previously served as an investment banker at JP Morgan, focused on the automotive industry. 
He also served as chief administrative officer for Hyzon Motors, interim chief financial officer for UPG Enterprises and senior vice president of finance for PSAV Holdings. 
"I am very pleased to welcome Adam to our leadership team," Dan Ninivaggi, LMC's chief executive officer, said in a news release. "His deep understanding of the automotive industry and experience in financial operations and strategy will have an immediate impact as we focus on bringing our Endurance pickup truck to market and completing our recently announced partnership with Hon Hai Technology Group [Foxconn]."
— Do you have an announcement about your business or organization you'd like to share? Email [email protected].

https://www.mahoningmatters.com/local-news/business-updates-pluchinsky-transitions-to-role-of-mortgage-loan-consultant-at-farmers-4517486