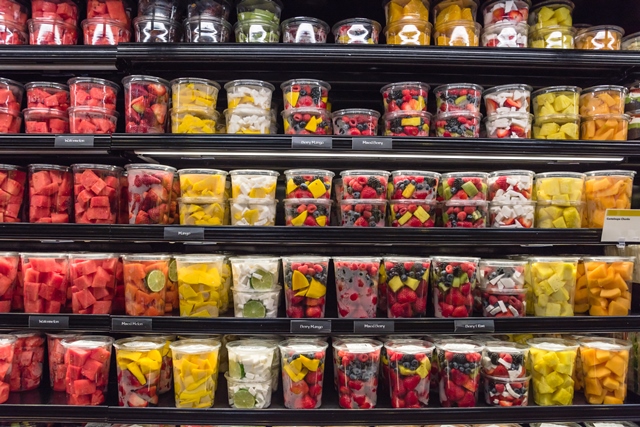 Recent events, including the pandemic and the rising cost of living, have changed the way shoppers view food.
Many consumers now value ethics and sustainability over any other factor when choosing retailers, as they are increasingly concerned about our impact on the planet.
Also, many consumers understand the importance of reusable items, such as cutlery and straws and how these lifestyle changes can save them money in the long run.
It's clear that companies from across the corporate landscape need to embrace sustainability, but this can be challenging, particularly in markets that are traditionally wasteful and fuel-intensive, such as the food and beverage industry.
For food and beverage market leaders and visionaries, we've put together this practical guide to how you can adopt meaningful eco-friendly changes.
Choose the right packaging materials
Packaging plays a key part in waste in the food and beverage sector, so you need to think carefully about what materials and solutions you're going to use. One great option to replace traditional plastic is recycled polythene. Polythene UK is one of the country's leading providers of sustainable polythene, so you can learn more about sustainable polythene by visiting their website. You'll then be able to see the various uses of this innovative material and the various ways you can incorporate it into your food and beverage business.
Adapt your recipes
While the packaging of your products is important, you also need to consider how you can adjust the food and drinks you serve to include more environmentally friendly options. Meat and dairy products are well-known to be energy and resource-intense ingredients, so you could consider reducing the amount of these in your products. You could also consider reducing the chemicals and man-made preservatives in your products, both to reduce your impact on the environment and improve the health benefits of your products.
Source local where possible
Another useful approach to reducing the carbon footprint of the foods you sell is sourcing more locally-grown products. This approach will reduce the amount of fuel that it takes to get your products to customers. You can then highlight this on the packaging to show that you are committed to sustainability and support local food growers. While this might not be possible for every food and beverage company, where you can, you should explore local food sourcing options. If you are choosing local foods, then you might have to adapt your offering to include seasonal options.
Keep exploring new options
Eco-friendly food and drink trends are constantly evolving, so you need to make sure that your business is too. These tips should help you to get started, but then you need to keep adapting and exploring new solutions. New materials are innovated regularly, so you need to work hard to stay up to date and ensure that you're consistently meeting your customers' ever-evolving expectations. Follow hospitality industry blogs and news providers to get insight into what's new in the world of food and beverages and identify new opportunities to reduce your company's impact on the environment moving forward.
How the food and beverage industry can adopt eco-friendly changes