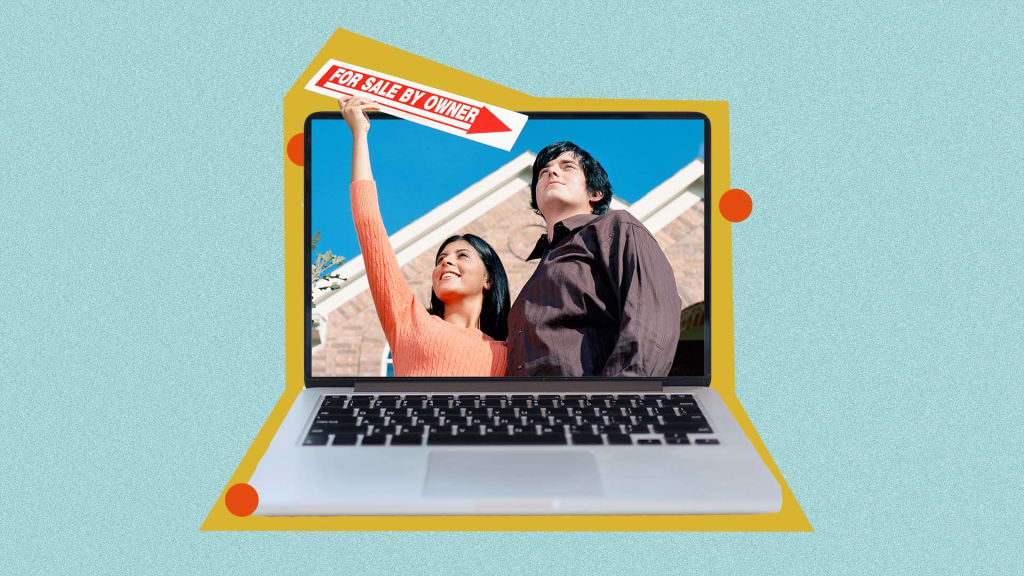 By Kristopher B. Jones, serial entrepreneur and investor. Kris is the Founder of 2020 SEO Agency of the Year Finalist LSEO.com.
As in every industry, digital marketing has become increasingly important in real estate. Being in real estate requires you to be extremely competitive if you want to be successful, so you always have to be ahead of all the latest trends.
There's no doubt that digital marketing can be difficult and require a lot of time and effort to be effective, but it's something you can't get very far without. More and more people in the real estate business are taking advantage of the ways they can use digital marketing to their benefit, and you don't want to fall behind. 
Here's the digital marketing work you need to do to get ahead in the real estate business.
Make Your Website a Priority
If you don't already have a website, this should be the first step in getting your digital marketing efforts in order. Every business or professional representing themselves needs to have a website to get by. Having a clean, professional website is crucial for those in real estate. Most people expect to see this, and it can raise alarms if you don't provide it. People want to know that a business or professional is trustworthy, especially if they're working with them on something as important as buying a home, and a well-crafted website can help with this. 
You also need to keep in mind that it's not enough to simply have a website. Not only does your website need to be user-friendly and informative, but you also need to ensure that potential clients can find it. If you're not investing in SEO optimization for your website, you likely aren't going to be ranking very highly, so you could get completely overlooked. 
Create Social-Media Accounts 
Like a website, social-media accounts are something you can't go without any longer. Social media can be incredibly effective for real estate agents when done right. You should aim to have all the popular platforms covered, including Facebook, Twitter, Instagram, and LinkedIn. Even a YouTube channel can help you appeal to potential clients. 
Posting on social media and maintaining your accounts is important, but you can also leverage ads on social media to help bring in potential clients. Investing in social-media ads puts you in front of a wider audience of potential clients who can benefit from your services. These are potential clients you can target who might not have seen you otherwise. 
Start Developing Content
Any good digital marketing strategy requires content creation, so this is an investment you'll need to make. Buying a house is a huge decision, and whether your clients are first-time buyers or they've been through the process before, you know they're going to come with a lot of questions and concerns. You can show potential clients early on that you can give them all the information and support they need when looking for a house through your content. 
If you've been in the business for a while, you likely already know what questions your clients will have and the help they'll be looking for, which will make it easy for you to create content topics. For those who aren't quite sure exactly which direction to go, you can quickly do some research to find relevant topics. Blog posts provide a lot of value to potential clients and help drive more traffic to your website. Content marketing for real estate should also include other forms of content, including visuals like photos and videos. 
Offer Virtual Tours
Over the past year, we've all had to learn how important virtual events can be, since there was no other choice. While we're slowly returning to in-person events, virtual gatherings are likely to continue to play an important role in all our lives. This makes virtual tours a huge asset for real estate agents.
Virtual tours make it easier for clients to see a house without making the trip to actually go there. Maybe you have potential clients from out of town or someone with a hectic schedule. This can also be a big help for you and can free up some of your time. Rather than giving multiple tours of a home to different buyers, you can use the same virtual tour for everyone. Now, you'll have more time to devote to tasks that require your attention more. 
Provide Proof of Your Success
You can tell potential clients a lot about the work you can do to help put them in their dream homes. However, this only means so much coming from you. If you really want them to trust you, you'll need to show proof from the clients you've already helped. Social proof is one of the most effective marketing tactics out there, and is something you need to include in your digital marketing strategy. 
People want to see that your services have actually helped people like them. Encourage your past clients to leave reviews that you can show on your website or on local forums and your Google My Business profile. In addition to reviews from your past clients, you should also provide details about any award you've received if you have them. You want clients to know what you've achieved in your career and that you're well-respected in the industry.
https://www.inc.com/young-entrepreneur-council/how-to-do-digital-marketing-for-real-estate.html