The US Internal Revenue Service (IRS) is going to great lengths to track down criminals who use cryptocurrencies in dark web drug sales, deploying an undercover agent to work on peer-to-peer (P2P) marketplace LocalCryptos.com.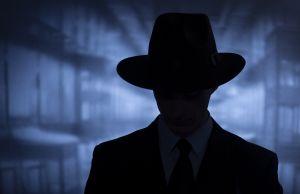 The platform presents itself as a P2P bitcoin (BTC) and ethereum (ETH) marketplace with more than 100,000 users based in 130 countries across the world using its services to buy and sell crypto. Until 2019, it operated under the name of LocalEthereum before rebranding to include more cryptocurrencies in its portfolio.
Assuming the identity of Mr. Coins, the undercover agent has developed a stellar reputation on the site, gathering 100% positive reviews on his profile, all the while collecting up to USD 200,000 worth of crypto in about 50 transactions.
One of the IRS employee's major successes included taking down an alleged dark web drug dealer by tricking him into sending more than USD 180,000 in cash in exchange for crypto, according to a search warrant obtained by Forbes.
In June 2020, Mr. Coins published an online ad in which he offered to buy bitcoin for cash via mail above market prices, encouraging prospective sellers to reach out to him via encrypted apps such as Wickr or WhatsApp. Soon, a person who went by the name Lucifallen21 contacted the undercover agent to ask about the offer. The IRS has identified the potential seller as a resident of Evansville, Indiana, and proceeded with negotiating the deal.
By July 2020, Lucifallen21 agreed to buy BTC 1.59 from Mr. Coins, wrapping up some USD 15,040 in cash in clothes and mailing it in a box to the undercover agent, according to the available legal documents. The man's messages indicated he was involved in dark web drug sales, claiming he traded in cocaine, marijuana, as well as "pills and opioids".
The man had proceeded with buying further crypto from Mr. Coins before the undercover agent finally agreed to sell the drug dealer USD 79,000 worth of cryptocurrency for USD 54,000 in cash. Once the package reached the IRS employee, forensics experts took Lucifallen21's fingerprints and, using the existing records, linked them to the Evansville resident.
Lucifallen21 was arrested, and the IRS has filed charges in the Eastern District of New York. The alleged drug dealer has not filed a plea yet.
____
Learn more:
– Australian Police Makes Record Crypto Seizure With Dark Web Drug Bust
– DOJ 'Overlooked' USD 500k in Forked Crypto in Bitcoin Bust
– South Korea Developing Solution that Hunts Down Dark Web Crypto Deals
– Biggest Darknet Market Allegedly Exit Scams USD 30M In Crypto – Report
– Darknet Turns To Bitcoin Mixers As Exchanges Get Stricter
– A Bright Side to the Dark Web
https://cryptonews.com/news/irs-sends-undercover-agent-to-bust-criminals-on-crypto-marke-11680.htm