Michigan SBDC announces retirement of Business Consultant Cheryl Peterson | Local Business
OWOSSO – The Michigan Small Business Development Center announced Monday that Business Consultant Cheryl Peterson…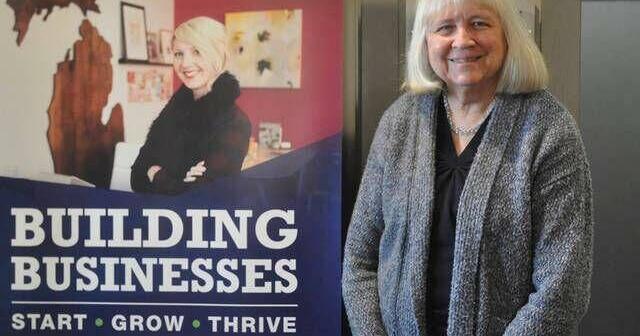 OWOSSO – The Michigan Small Business Development Center announced Monday that Business Consultant Cheryl Peterson has decided to retire.
Peterson has served as a business consultant since 2012. She has been "vital to economic growth in the Shiawassee region by providing consulting, training and market research services to small businesses, helping them launch, grow, transition and innovate," the SBDC said in a press release.
"It has been a privilege to work with small businesses in our community over the last several years through SBDC," Peterson said. "I appreciate the many relationships and friendships that have developed over time. To see new businesses launch and existing businesses grow has been very rewarding and speaks to the strengths of our community."
Peterson's last official day will be April 22. The application process is now open for the next Michigan SBDC business consultant for Shiawassee County. Interested candidates can find the job description and application instructions on the Shiawassee Regional Chamber of Commerce website, shiawasseechamber.org.
Shiawassee Economic Development Partnership President/CEO Justin Horvath said Peterson "has been an outstanding mentor and advocate for hundreds of Shiawassee County businesses over the years, and we are very grateful for her service."
Peterson came to SBDC with an impressive set of skills. She had owned and operated a book store with her husband, but she also worked for Memorial Healthcare, starting out as a nurse in 1985 and ending up as the CEO.
"When we bought the book store, which was an existing business, we really came to value the subject-matter experts — such as accountants or attorneys — needed to start a business," Peterson told The Argus-Press in a 2021 interview. "Very few of us have everything that we need in the tool box. Subject-matter experts can fill in some of the gaps and increase the likelihood of business owner success."
Peterson and her late husband, Jim, owned the Christian book and Bible store The Fig Tree in Owosso during the late 1990s and early 2000s. She worked at Memorial from 1985 to 2004.
Peterson has two grown sons and five grandchildren, and enjoys flower gardening, baking and reading.
Janis Mueller, Michigan SBDC regional director, called Peterson an "amazing champion and cheerleader to the small businesses, partners and residents of Shiawassee County."
"Cheryl shared her wisdom and knowledge of business ownership and management with professionalism and passion," Mueller said. "She was always willing to help educate and coach people so they could move their business forward. I admired her detail-oriented and strategic thought process as we often had conversations on various challenges. This allowed me to 'get in her head' and see the challenge from her view, and we could always find the best path to conquer the issue. I will miss her, but I know her passion and enthusiasm will continue as she continues to cross paths with people she has helped work with as a business consultant. Cheryl has left a legacy, and as she plans to depart, we are happy for her."
https://www.argus-press.com/business/article_f262fe84-7ee3-5db7-80a8-6343c131b161.html