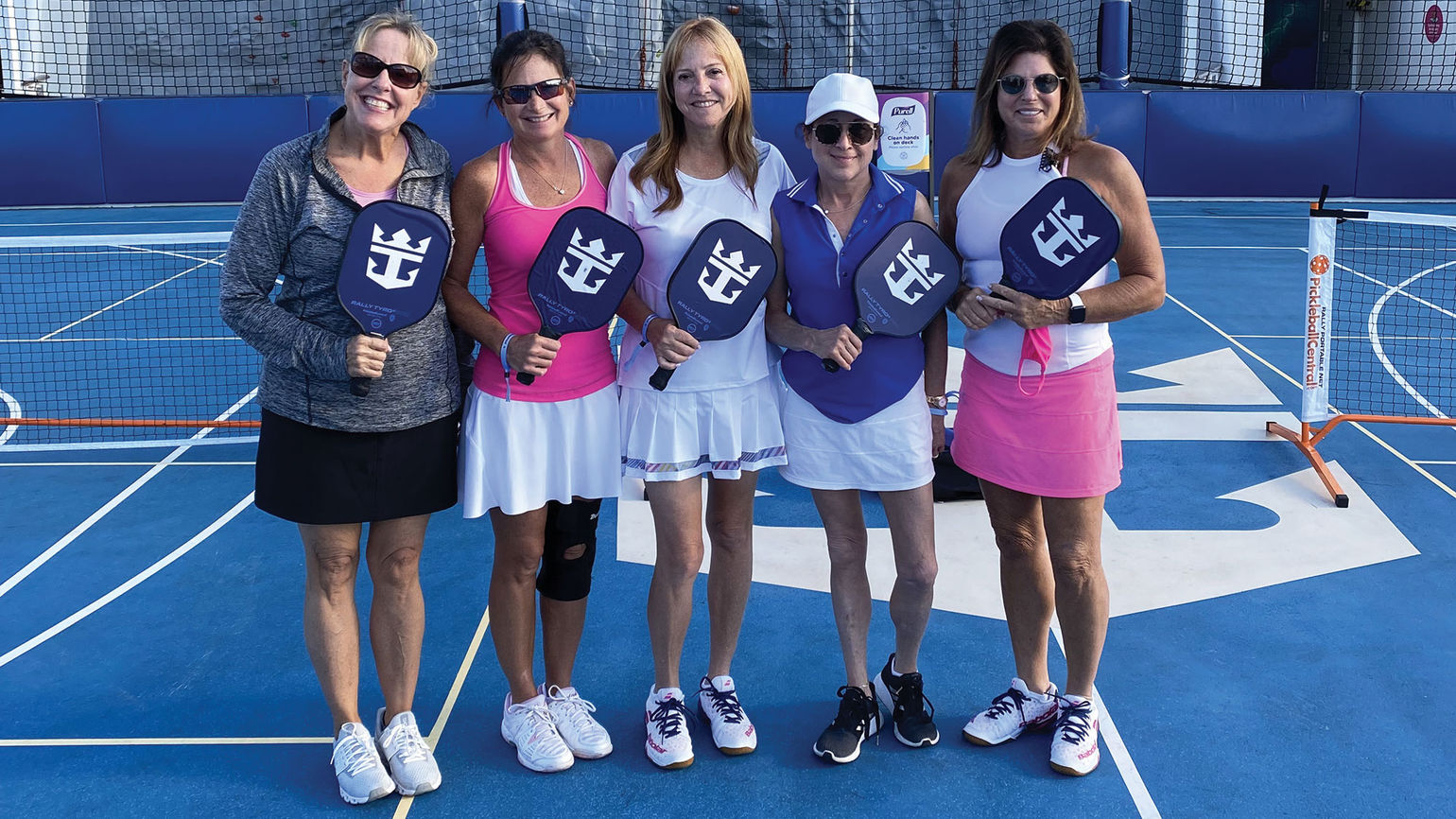 Last week, Royal Caribbean Group CEO Richard Fain got real with travel advisors: He told them they were missing out on the renewed interest in cruising, with the bulk of the sales surge at Royal coming from the internet. The time has come, he said, for agents to rebuild their businesses.
Shortly after that, I spoke with Vicki Freed, Royal Caribbean International's senior vice president of sales, trade support and service, about one of her favorite topics: helping travel advisors build and sell groups.
Freed has long suggested that advisors focus more on putting together groups to help build their business. And while talk may be cheap, Freed put her money where her mouth is last month. She put together her own cruise group, of her pickleball-playing pals.  
During the pandemic, Freed took up pickleball in her neighborhood and said that one of the players had suggested they all go on a cruise. Freed told them that the Royal Caribbean has pickleball courts onboard. "And that was the hook," she said. 
"Within five days, I had 12 suites booked on a weekend cruise onboard the Freedom of the Seas," Freed told me. "I could have sold more, but we ran out of suites."
Freed said the group played pickleball every morning. They went off the ship when they were at Perfect Day at CocoCay, Royal's private island, where the group purchased cabanas. They also added on the three-night specialty dining package. 
"Now everyone wants to do a repeat group," she said. And she added that those who could not attend the last cruise were reaching out to her about a second.
Groups are a good way to build cruise business
The connection to Fain's comment, of course, is that groups are a good way for advisors to build back their businesses. And while it may seem like something that's easier said than done, Freed believes that travel advisors should "take something you love and make a group out of it," like she did with pickleball.
Doing that means letting go of the notion that groups are hard to build.   
"Yes, if you're putting together a music performing group, there's complexity: You need meeting space, you need performance space, you need sound and tech and all that," Freed said. "But there are a lot of clusters of groups: book groups, craft groups. We do a lot of craft groups; people love crafting, they sit in a conference room and they bring all their crafting stuff."
One advisor, she said, books Girls Scouts and their moms.
"And she just makes it a fun Girl Scouts group and then they go and visit local girl scout chapters in the [Caribbean] islands," she said.
Freed suggested that advisors start with small clusters of people, like she did with the pickleball group, and let it grow.
"We want to just help them put their toe back in the water," she said of travel advisors. "They don't have to swim the Olympics. They can just start small."
https://www.travelweekly.com/Cruise-Travel/Insights/One-way-for-travel-advisors-to-rebuild-their-cruise-business