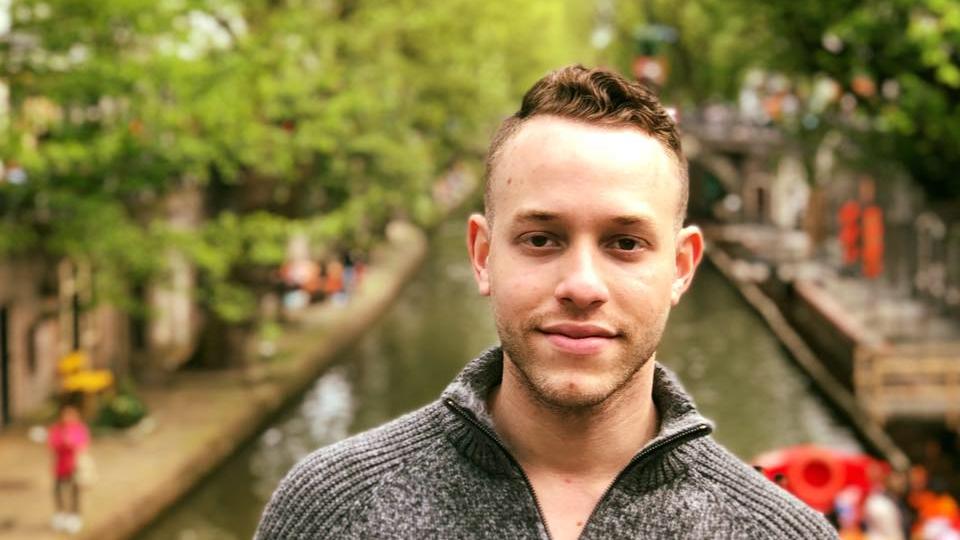 CENTER VALLEY, Pa. — Ray Hernandez made a big leap earlier this year when he decided to pursue a promising job opportunity in Utrecht, the Netherlands.
The 2014 Penn State Lehigh Valley (PSU-LV) graduate currently works as an education adviser for Inchainge, B.V., a value chain leadership organization that uses advanced business simulation games to create innovative learning experience for its participants. Its mission is to support a more sustainable and inclusive world, where students and professionals alike have the opportunity to understand and improve value chains.
While leaving behind family and friends in the Lehigh Valley was difficult, Hernandez said he couldn't be happier with the decision to take his career international, crediting the business management and marketing degree he earned at PSU-LV with putting him on the path to success.
Hernandez is thoroughly enjoying his new surroundings, from Utrecht's incredible network of bike lanes to the ultra-modern public transportation options to the cafes and overall culture.
"The Netherlands is simply great," Hernandez, 28, said. "And my work is fulfilling because I play supply chain and sustainability games daily while enhancing college-level education at American and Canadian institutions, including Penn State."
Born in New York City to parents from the Dominican Republic, Hernandez moved to Whitehall with his mother as a child.
"I was truly lucky to have the parents that I had," he said. "They both valued education, and worked hard to make sure I had the best education available, both in the Dominican Republic and in the United States."
When the time came to pick a college, Hernandez chose PSU-LV for several reasons, chief among them affordability, proximity to home and the global reach of the Penn State brand. At the campus, he found a business program that "in retrospect, felt more like a master's degree program," he said.
Not only was the coursework first-rate, but the program provided him with ample networking, career advising and real-world learning experiences.
"I was interacting with classmates who had professional work experience and were back in school finishing their degrees. That was beneficial for me as a young 18-21-year-old," Hernandez said. "The business program also gave me access to a group of faculty members who were passionate about academia but also understood the corporate world and had either succeeded at major corporations earlier in their careers or had their own successful companies."
Managing to complete his degree in just three-and-a-half years, Hernandez then went to work as a small business consultant and district manager for ADP. The work was fulfilling, but he increasingly found himself compelled to further his education. Thanks to guidance from now-retired PSU-LV business professor Mike Krajsa, he applied to the master's program in sustainable business and innovation at Utrecht University.
Completing the degree in 2019, Hernandez had such a terrific overall experience that when the opportunity to return to Utrecht presented itself, he jumped at it.
"My Penn State education has made possible things that I dreamed of doing during my childhood," he said. "I couldn't be prouder to call myself a Nittany Lion."
https://www.psu.edu/news/lehigh-valley/story/penn-state-lehigh-valley-business-alumnus-takes-career-netherlands/