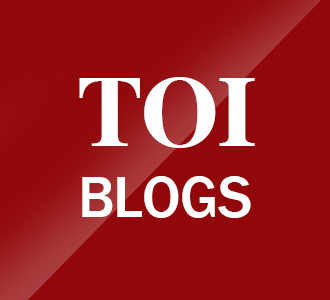 Are you an aspiring business consultant aiming to become a reliable consulting partner for the top-most businesses? If yes, this article is specially for you.
What is the Role of a Business Consultant?
Sales, IT, finance, marketing, supply chain management, HR, Raising Capital, Franchising, Operations, Engineering, and security are just some of the areas where business consultants can assist firms to achieve their objectives or optimize operations.
A business consultant's job description could include working with upper management to accomplish the following:
Increase revenue and sales

Help to learn new systems, tools, and procedures easier.

Boost staff productivity & run motivational sessions

Make effective business growth plans.

Enhance organizational effectiveness

Implement organizational changes, such as hiring and terminating employees.

Conduct an audit or prepare for one.

Customer service and satisfaction should be improved.

Enhance employee morale

Setting up a strong digital presence.
Soft skills and industry or functional competence are the important characteristics of a skilled consultant. Companies hire business consultants because they anticipate the consultant to have greater knowledge or experience than their own teams or individuals, or because they lack the bandwidth to tackle the difficulties they face. When hiring a consultant, it's crucial to remember the attributes of a good consultant.
Demonstrable Depth of Experience
The depth of experience of a good consultant should be obvious from the first interaction they have with a potential client. Without the consultant needing to articulate their successes, hand out their credentials, or name-drop past clients, their credibility should automatically emerge.
A consultant's seamless confidence encourages client trust, yet any hint of arrogance is a surefire way to lose business. Quality consultants answer inquiries with confidence based on firsthand knowledge or experience, rather than a superficial desire to appear knowledgeable.
When a consultant's credibility is implicit in their demeanor, they talk authoritatively, calming the client's worries and laying the groundwork for a trusting relationship.
Client-first Mindset
Quality consultants understand that they are supporting roles in a performance in which the client is the star; they do not strive to steal the show' from the client. Quality consultants are team players rather than solitary performers. They are natural collaborators who recognize that the only way to establish a sustainable book of business is to join arms with their customers and make their own success contingent on the client's delight.
Analytical Problem Solver
A skilled consultant can analyze enormous amounts of data, ask relevant, powerful, open-ended questions, and give actionable results. Posing tough questions 1) exhibits excellent listening skills, 2) develops the consultant-client relationship, 3) expedites project completion, and 4) aids in the detection of a problem's core cause.
A smart consultant may provide practical solutions while maintaining a strategic and tactical balance. They are able to make links between the big picture and the here and now because of their outstanding communication abilities, resulting in an action plan that is not only timely today, but also sustainable tomorrow.
Professional
Experienced consultants understand the need of striking a balance between professionalism and relatability. When it comes to consulting, people skills are just as crucial as technical abilities or industry knowledge. They must be personable enough to develop a natural rapport with clients while yet being professional enough to become their trusted business counsel.
They'll gain the client's trust even further by displaying their ability to work effectively with a variety of teams within the client's organization. A smart consultant may bring harmony to organizations that are at odds with one another as a natural collaborator and inclusive problem solver. They can easily facilitate discussions with persons of various generations and demographics.
Excellent Listener
The ability to listen carefully is one of the most significant traits of a successful adviser. The consultant must be able to listen without interrupting, process huge amounts of data fast, arrange their thoughts swiftly, and answer thoughtfully. A skilled consultant has a keen ear: what are the client's stated requirements? How does the client plan to overcome the obstacle in front of them?
Despite their study or previous client work, consultants must be careful not to think they know everything about the client's difficulties or business. The capacity to effectively lead change at the client level is contingent on being able to listen carefully to the client and clearly describe the next steps. The client will not be receptive to the consultant's advice unless this is established.
END OF ARTICLE
https://timesofindia.indiatimes.com/blogs/voices/qualities-to-become-a-business-consultant/