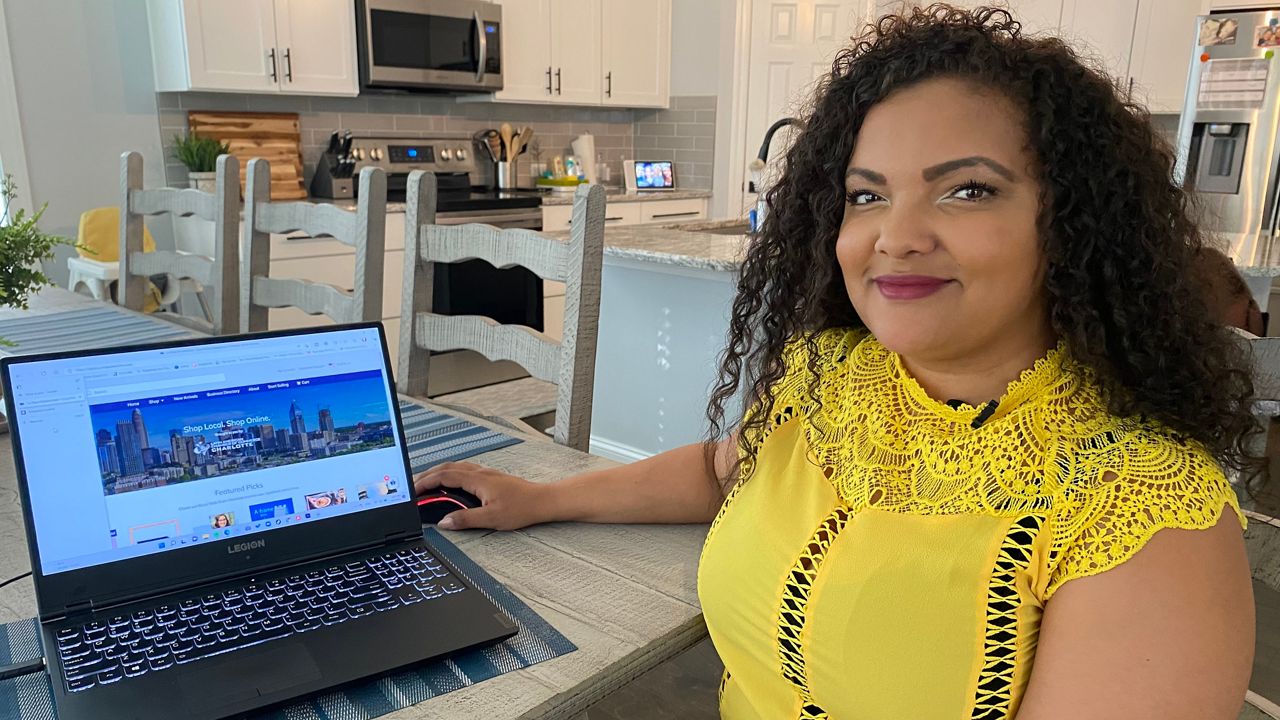 CHARLOTTE, N.C. — A new online marketplace aims to boost sales for minority-owned businesses in Charlotte. 
What You Need To Know
The Latin American Chamber of Commerce of Charlotte launched an online marketplace to increase visibility of minority-owned businesses 
There are at least 33 businesses on the online marketplace called Shop La Plaza
The organization aims to have 250 businesses added to the platform by the end of the year
The Latin American Chamber of Commerce of Charlotte launched Shop La Plaza in March. 
It aims to help small businesses, which in some cases don't have the resources to advertise.
Customers can also buy products online from various businesses listed using the site. 
LACCC President and CEO Gris Bailey said amid the pandemic they hired consultants to look into what the chamber was missing. She said business owners asked for more visibility and support, which turned into the idea of launching Shop La Plaza.
"They're saying, 'I don't have the marketing dollars to help my business with brand visibility so more people have access to me.' We're doing and helping them by pouring that money in for them. We are not directly giving it to them in their hand, but indirectly, we are doing it for them," Bailey said. 
Everyday Español, a business focused on teaching conversational Spanish through private language coaching and courses, is one of the businesses on Shop La Plaza. 
Founder and director Sierra Flores learned Spanish when she was in high school. She minored in the language and practiced it with her in-laws and community members. 
"That could be anything from Spanish I can use at my job to Spanish I can use because I'm meeting my boyfriend's mother for the first time," Flores said.
She launched her online business last year.
"It was an opportunity for me to get exposure and networking and communication with other businesses in the platform," Flores said.
Flores is delighted with the additional exposure. She mainly advertises on social media, but if the steady traction continues with Shop La Plaza, she may not need to.
"Any amount that I can save is going to be helpful, because I can put that money toward something else to grow my business," Flores said. 
Currently Flores is doing Everyday Español part-time, but she hopes one day it could become her only job.
"I'm setting an example for my family, for my son. I didn't grow up with much so this is everything," Flores said. 
To join the platform, businesses must be part of the Latin American Chamber of Commerce of Charlotte. 
Bailey said the membership also offers mentorship, training and networking opportunities for business owners. 
The goal is to have 250 Charlotte area businesses on the site by the end of the year. 
You can visit the site here. 
https://spectrumlocalnews.com/nc/charlotte/news/2022/05/04/shop-la-plaza