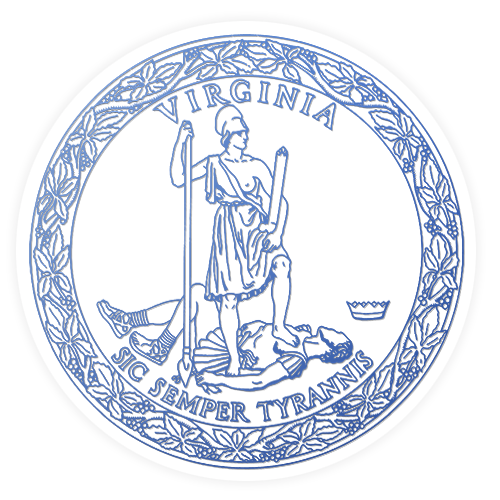 RICHMOND—Governor Ralph Northam announced additional appointments today.
Secretariat of the Commonwealth
Board Appointments
Advisory Board on Service and Volunteerism
Naila Alam of Herndon, Member, Herndon Town Council, Co-Owner, Express Realty USA
Elizabeth Childress Burneson* of Richmond, Attorney, Hirschler Fleischer
Lorna Campbell Clarke of Loudoun County, Director of Communications, Volunteer Fairfax
Vanessa Diamond* of Richmond, Senior Vice President of Civic Innovations, Community Foundation for a Greater Richmond
Cynthia M. Downs Taylor of Chester, Senior Advisor, United States Senator Mark R. Warner
Mark Fero* of Ruther Glen, Compliance Supervisor, Department of Criminal Justice Services
Peppy Linden of Charlottesville, Retired, Non-Profit Executive Director
NaQuetta N. Mitchell of Prince George, Founder, Women of Endurance, Site Coordinator, Communities In Schools of Petersburg
Enid Mpumwire-Machayo of Loudoun County, Co-Founder, Global Inheritance Inc.
James Seagraves* of Richmond, Grants Manager, Capital One Financial
Julie M. Strandlie, Esq.* of Alexandria, Principal, Strandlie Advocacy, LLC
Sheila Williamson-Branch* of Danville, City Treasurer, City of Danville
Board for Barbers and Cosmetology
Emmanuel Gayot "Mr. E" of Richmond, Master Barber and Barber Instructor, Edify Barber Academy, Edify Cuts and Shave Parlor
Margaret LaPierre* of Henrico, Licensed Master Esthetician/Instructor, Skin Therapy of Virginia, LLC
Board of Housing and Community Development
Larry B. Murphy of Chester, President and Chief Executive Officer, Urban Development Corporation
Board of the Virginia College Building Authority
Barry Green of Ashland, Retired, Former Director, Department of Juvenile Justice
Board of Veterans Services
The Honorable Victor S. Angry* of Prince William County, Supervisor, Neabsco District, Board of County Supervisors
David Ashe of Virginia Beach, Attorney, Alperin Law, Colonel, USMCR
Carl B. Bedell* of Arlington, Attorney, Bedell PLLC.
Susan Vervaet Riveland of Henrico, Adjunct Professor, Rider University, Freelance Writer, Veteran, U.S. Army
Melissa Watts of Moseley, Director of Procurement, Virginia Alcoholic Beverage Control Authority
Common Interest Community Board
Matt Durham of Potomac Falls
Anne M. Sheehan, CPA* of Reston, Principal, Goldklang Group CPAs, P.C.
Conflict of Interest and Ethics Advisory Council
Tracy Retchin of Glen Allen, Attorney
Public Guardian and Conservator Advisory Board
Donna Smith of Accomack County, Chief Executive Officer, Eastern Shore Area Agency on Aging/Community Action Agency
State Rehabilitation Advisory Council
Frederick C. Foard, MBA of Virginia Beach, Business Consultant
Heidi Lawyer of Henrico, Resource Development, Parent Education Advocacy Training Center
Talisha McAuley-Davis of Chesterfield, Unit Supervisor, Vocational Rehabilitation Counselor, Department for Aging and Rehabilitative Services
Karen Michalski-Karney* of Glade Hill, Executive Director, Blue Ridge Independent Living Center
Madeline Helen Nunnally* of Henrico
Justin M. Spurlock* of Aylett, Engineering Specialist, Richmond Gasworks
Statewide Independent Living Council
Wilfredo Antonio Benavides Medrano of Herndon, College Student
Gayl Brunk of Singers Glen, Executive Director, Valley Associates for Independent Living
Marcia DuBois* of Richmond, Deputy Commissioner, Division for Community Living, Virginia Department for Aging and Rehabilitative Services
Judy Jackson* of Glen Allen, Director of Instruction, Department for the Blind and Vision Impaired
Brian Montgomery* of Richmond
Eric Raff* of Henrico, Director, Virginia Department for the Deaf and Hard of Hearing
Chandra Robinson of Aylett
Edmond "Ed" Turner* of Virginia Beach, Disability Consultant
Virginia Board of Workforce Development
Robby Demeria of Richmond, Chief of Staff, Phlow Corporation
Virginia Board for People with Disabilities
Emmetri Monica Beane, MS, JD of Culpeper, Risk Manager, Rappahannock Goodwill Industries, Inc., Deacon, Episcopal Diocese of Virginia
Virginia Economic Development Partnership Committee on International Trade
John G. Milliken* of Arlington, Chairman, Board of Commissioners, Virginia Port Authority
Virginia Corn Board
Charles D. "Chuck" McGhee* of Mechanicsville, Owner, Operator, Grainfield Farm, LLC
Virginia Council on Environmental Justice
John Wesley Boyd, Jr. of Baskerville, President, National Black Farmers Association

*denotes reappointment
# # #
https://www.governor.virginia.gov/newsroom/all-releases/2021/november/headline-911368-en.html